Linux Recovery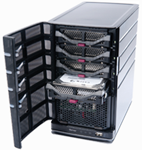 MIP data solution provides the full support for Linux restoration from Ext2 and 3, ReiserFS and JFS partitions. Linux is a very efficient and fast performing system. In Linux it is a complete package of operating system where it includes a graphical user interface, an X Window System, TCP/IP, the Emacs editor, and other components.
MIP data solution will help you to recover your data from the failure of Linux operating system
Services offered by MIP for Recovery:
Recovers volumes with damaged Super and Inode Block.
The utility partially supports LVM Partitions and also performs LMV Recovery
Recovers the Ext2 and Ext3 file system.
Recovers ReiserFS File System.
Restoration of volumes from damaged Super and Leaf Blocks.
Recovers JFS File System.
Recovers the corrupted and damaged directory entries (B-Tree).
No Problem!!!
MIP Data Solution Will Help YOU…

Contact Details
P.O. Box 852, PC 130,
Azaiba Muscat, Sultanate of Oman
Tel: +968-24613388, +968-97315604
web: http://www.mip-oman.com